Forgotten Automakers: Tulsa Automobile Corporation
Built in the West for "us Western folks" didn't prove to be a strong enough sales pitch against the Ford Model T, so Tulsa failed in 1922.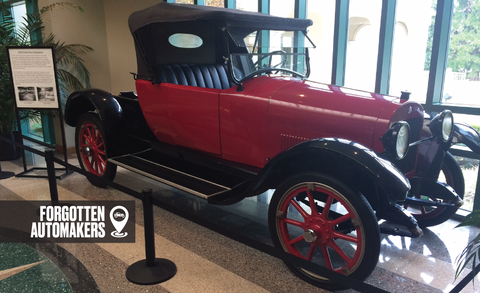 Tulsa Historical Society
Car and Driver
In the late 19th century, western Pennsylvania and northern Ohio were the centers of U.S. petroleum production. But all of that changed in the early 1900s, when massive oil deposits were discovered in Oklahoma. The city of Tulsa became a center of this emerging industry and began promoting itself as the Oil Capital of the World. Since the drilling and refinement of the juice that fueled the growing American automobile industry was being produced locally, a group of wealthy Tulsa businessmen, an oil producer among them, decided to capitalize a local car company designed to serve local needs.
The resultant prototypical launch vehicles—a three-passenger roadster, a five-passenger touring sedan, and an oilfield special trucklet—were featured in regional publications, touting their roots in the extractive industry that gave the area its roughneck cachet and black-gold prosperity. The vehicles were thus positioned with the combination of mythological Western ruggedness, everyman accessibility, and casual insider/outsider dichotomies familiar to anyone who has viewed an American truck commercial (or an American truck.)
"Unusual conditions forced a group of wealthy oilmen to build for their own use a car that would withstand the punishment of the world's worst roads—the oilfield roads of the mid-continent fields," read a period advertisement. "They called it the TULSA, after the city that is the hub of their activities. For more than two years, the TULSA has been put thru the most gruelling road tests. It has gone down into the very depths of mud, mire, sand, gumbo, and ruts—over roads utterly impossible to describe."
Article From: https://www.caranddriver.com/features/a23646891/tulsa-automobile-forgotten-carmakers-history/